Designed for Clearance
All-in-One Cloud platform for
automating your global tax compliance documents and reports
Book a Demo
Designed for Clearance
All-in-One Cloud platform for
automating your global tax compliance documents and reports
Book a Demo
Designed for Clearance
All-in-One Cloud platform for
automating your global tax compliance documents and reports
Book a Demo
Designed for Clearance
All-in-One Cloud platform for
automating your global tax compliance documents and reports
Book a Demo
Designed for Clearance
All-in-One Cloud platform for
automating your global tax compliance documents and reports
Book a Demo
Embrace Simplicity in Global Document & Tax Reporting Compliance
The revolutionary cloud platform RTC Suite is designed to empower organizations using all ERP systems to stay ahead of compliance requirements all around the world. With our user-friendly interface and global scalable single cockpit, we make tax compliance a breeze.
Explore Our Cloud Solutions: A Visual Journey through Streamlined Compliance Processes
Deep dive into our cloud-based suite to witness how our innovative platform simplifies and automates your organization's tax compliance management.
A Comprehensive Suite for e-Documents, Statutory Reporting and Reconciliation
Our compliance management software, RTC Suite, is the ultimate solution for multinational organizations seeking a comprehensive and efficient compliance management system. RTC Suite offers a wide range of modules and features that support different compliance requirements announced by tax authorities. These technology-driven solutions enhance accuracy, improve efficiency, and simplify compliance-related reporting obligations.
Smooth ERP Integration: Enhancing Compliance and Efficiency
Our platform built on SAP BTP allows you to integrate your existing ERP system through a single connection and Single Sign-On in SAP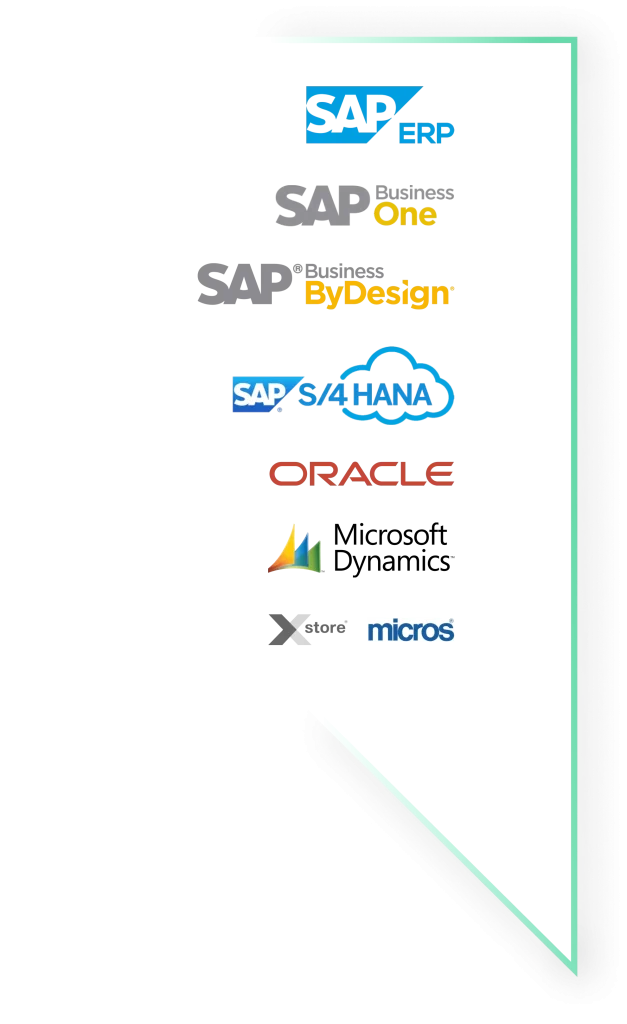 RTC Suite is built on SAP BTP to provide a fully integrated single Tax Technology platform for multinationals. No code is needed on their source system and it has an end to end integration with CPI.
RTC Suite provides direct access from your ERP system, via our extension for Microsoft Dynamics. Regardless of the format, our extension makes it easy for multinationals to automate their e-documents and tax reporting processes.
Through the RTC Suite, multinationals can obtain direct access from their ERP systems using our specialized extension for Oracle. This facilitates easy automation of e-documents and tax reporting processes, no matter the format.
RTC Suite is compatible with all other ERP systems. Please
Contact Us
or
Book a Demo
to hear more about how we can help you with ERP integration.
Secure and Reliable RTC Suite Overview
Our software architecture is designed with a focus on security and reliability. We utilize state-of-the-art technologies and follow industry best practices to safeguard your sensitive compliance data. Rest assured that your information is protected within our robust and resilient infrastructure.
RTC Talks: Unlock Insights into Tax Technology
Stay updated with the latest tax technology trends, compliance news, articles, and best practices by exploring our informative blog. Our team of TaxTech and RegTech experts regularly shares valuable insights and practical tips to help you navigate the ever-changing compliance landscape.
Global Offices and Local Support for Your Tax Compliance Needs
With a global presence in strategic locations, RTC is dedicated to serving clients worldwide. Discover our interactive map to locate the nearest RTC office or trusted partner in your region. Wherever you are, we remain committed to delivering exceptional support and service, ensuring your compliance needs are met with excellence.
Subscribe Now and Stay Ahead
Get Exclusive Access to RTC's Latest Updates, Industry Insights, and Expert Tips.